I saw a blue jay
hopscotching up
the sage pine tree.

For a moment
i thought i heard
that jaybird
laughing.

Playing now bounding
aerodynamically.

Head leading i see
dabbled blue hues
across the sky like
smudged finger-painting.

Her lavender blue crest
legs bill eyes black
with white raised chest
invigorating.

Springing now hanging
cackling through air
exhilarating.

Everywhere
blue variants dappling.

Some say,
God never spoke to me.
Have you seen a blue jay?

Leaping and laughing
soaring now singing
speaking god saying,
My language is wonder
wonder that liberates
the heart.

The beginning
of hearing
seeing
believing.
Free Desktop Background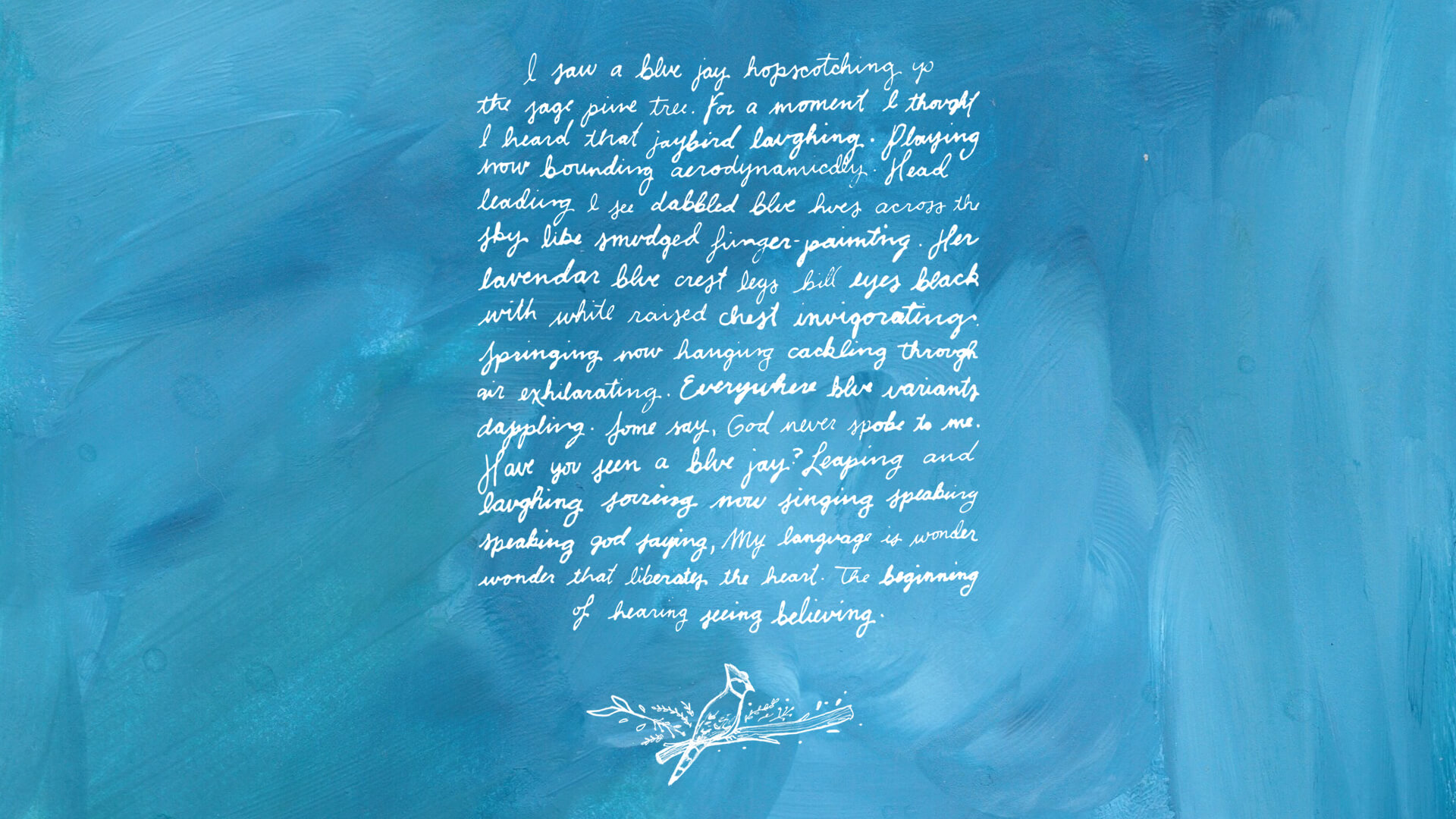 1920 x 1080
Free Poster Image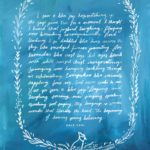 2400 x 3000
On Wounds & Wonder
This poem is part of On Wounds & Wonders, a Kickstarter project that runs until October 30, 2017.