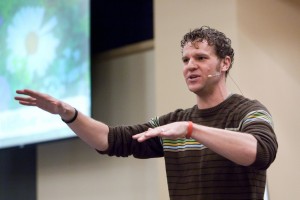 I'm passionate about words and would love the opportunity to speak at your event.
My areas of interest include
Creativity and Spoken Word Poetry
Early Christianity
The Future of Christianity
I'm currently working on two book projects. The first is titled "Sink or Swim: Learning the Currents of Love" and looks closely at the Letter to the Ephesians.
The second is titled "Wildflower Manifesto: Breaking Ground on Christian Virtue." The set of teachings looks closely at the Book of Acts.
Request Dale To Speak At Your Event
Please fill out this form and I'll get back to you as soon as possible.